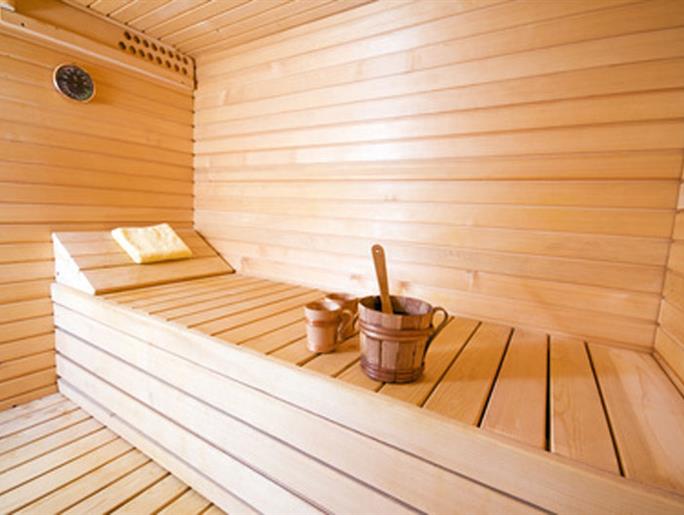 Enjoy the benefits of our new wellness area at campsite Kost-Ar-Moor****, including a private sauna with its own private Nordic bath and massage area.
THE "BUBBLE" CABIN SAUNA AT CAMPING KOST-AR-MOOR**** IN FOUESNANT
Whether you're on your own or up to 3 people, you can relax in the "bubble" cabin sauna during your holiday at Kost-Ar-Moor****.
The sauna has many benefits:
A relaxing effect thanks to the heat, which helps to relieve tension, and a purifying effect thanks to the dry heat, which helps to dilate the skin's pores and therefore flush out toxins. The alternation of hot and cold provides a sense of well-being for the whole body.
THE NORDIC BATH AT CAMPSITE KOST-AR-MOOR**** IN FOUESNANT
With water temperatures of around 40°C, the Nordic bath offers numerous health benefits. It will help you reduce stress, improve circulation and lower blood pressure, eliminate toxins from the body, strengthen the immune system, improve skin quality and relieve muscle and joint pain.
The Nordic bath is an effective method of relaxation and well-being for both physical and mental health, so you can enjoy a relaxing holiday in Fouesnant !
THE "BUBBLE" MASSAGE HUT AT CAMPSITE KOST-AR-MOOR**** IN FOUESNANT
In addition, you can book massage and relaxation sessions in the second "bubble" cabin with a professional masseuse from the Fouesnant area.
Treat yourself to a moment of relaxation !
Prices & bookings at reception.